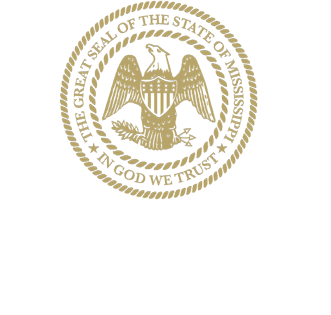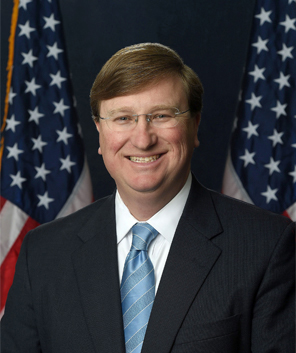 Thank you for visiting my website.
It was my greatest honor to be sworn in as Mississippi's 65th Governor on January 14, 2020.
Standing before all of Mississippi, I promised that this administration would be an administration for all Mississippi. That I would defend the loving culture that underpins our quality of life and work to grow an economy that lifts all of our families. I am determined to honor that promise.
I am asking today for you to join me in that mission. We must care about each other enough to overcome our differences. We must be faithful to each other enough to outlast our shortcomings. And we must be committed to each other enough to raise our expectations.
When I took that first oath of office as State Treasurer in 2003, I did not know how long my service would last. All I knew is that you, the people of Mississippi, had demonstrated a faith in me that I might never be able to meet.
I have never underestimated your trust. I have never forgotten the oath to pursue service with the help of our God. And I will wake up every day working to bring us together to make our state be all it can be. Work that will be done by all of Mississippi.
I spent the last three days reading 598 pages of school reopening plans. Every letter of them. I've been studying the plans and health data down to the minuscule detail—and praying a lot. Tomorrow, we will have an announcement regarding the return to school for Mississippi kids.

We're still finalizing the plans, but here's how I'm thinking about them: we have to balance the very real risk of more community spread and the devastating life impact of extended school closures.

‪We know that young children are at far less risk than any other population of damage from the virus. It's certainly no more than other sicknesses they may catch in schools. The public health question is whether schools serve as vectors and cause rampant community spread.‬

Therefore, as all public health experts have said, we need to think of youngest kids as different than older kids. They are much less likely to spread the virus and far more likely to suffer from school closures.

‪We also need to recognize that not every district can be treated the same. They all have different staff, resource, and population considerations. Local school districts are still the best-equipped entities to manage the details of local school decisions. ‬

‪I read every plan and I feel confident saying that we are not deciding between chaos and blanket mandates. There are exceptions to every rule, but most schools are trying hard to provide a safe environment. They are considering the guidelines that health experts have provided.‬

‪I've said it before and I will say it again: we cannot ignore the severe damage that extended school closures do to kids. I know that these days the public conversation favors noise over nuance—but this is nuanced. ‬

With all that said, after reading every school's reopening plans I do think there is cause for an executive order tomorrow—to help us manage our hardest-hit areas and mitigate the risk of education.

Our health experts at MSDH are on board. It's all about preventing as much damage as possible. We are working out the details now, and will announce tomorrow at our 2:30 press conference. ... See MoreSee Less
Comment on Facebook 197649153585886_3745350282149071
Prayers for our Country and our State leaders. Not everyone will be happy either way it goes. I'm thankful to not be in charge. Praying for peace and blessings on all -
Praying for all our officials making decisions National, state, and local levels. I would hate to be in their shoes as there is no way to win with the public. God bless!
With all due respect Governor Reeves, I think you may have missed one or two or several of these re-entry plans because some of them are not safe re-entry plans. Then some of them are a copy/paste of what another district has without even thinking of the well-being of the students, teachers, and even the family members that you infect unknowingly. I'm praying harder tonight than I have before. Lord be with us all.
Ours started back today. I've heard good reports all day. Our kids were so happy to finally be back in school!
So what about this? I just saw an article that our superintendent tested positive. They had meetings all week. How many teachers now have it and don't know? And the kids go back day after tomorrow? What about those situations?
Might be nice in your lengthy discussion about schools if you at least mentioned concern for the well being of teachers. You DO know that there are more than just kids in the buildings right?
Alot of schools in Mississippi started today and last week. Isnt this announcement a little late. Shouldn't this announcement been sooner before any of the schools opened doors. The timing on this one topic should have been in better timing.
Though I no longer have a child in school any longer, I still see the importance in this situation. I see the stress that having to face this from so many different angles is causing on 1) you in the political leadership, 2) the school directors having to fight to make the most wise decisions for both children and the communities, and then 3) even the doctors and medical professionals in the decisions. I do want you to know that your works, as well as the works of every political leader making these decisions are greatly appreciated, and that I, as well as many others, are lifting you up in prayer to God Almighty for the wisdom of King Solomon to fall on you all in these decisions that you make. God Bless!
Here my take on this. Grocery store workers, Walmart workers, nurses, doctors, other health care workers, and on and on and on are considered essential. Are we then not to think that the education if our children is essential. From an old educator.....the children need to be in school and educators need to be considered essential.
Why wait till 2:30? It's basically wasting an entire day for all the teachers currently back at work. If we go in and plan for in classroom instruction then find out we are going virtual then we waste an entire day to prepare.
Please keep in mind our produce and milk companies in Mississippi that took a hard hit in March after all schools placed orders then couldn't receive them. Once again, we have all placed orders for school to begin only days away. The milk has been produced in the masses and is on the trucks. The produce is ready to go and can't just be returned. The impact of the spring closures nearly made these farmers and industry leaders have to fold. We would hate to see this happen again to them all due to last minute mandated school closures.
I hope that you give the parents a choice, I have no problem with parents wanting to keep their kids home but I would like the same consideration for those of us who would prefer school to open.
While children may not get very ill, on average, from Covid, they will be spreaders, and this will affect their families, their teachers, and the community as a whole. There is zero evidence that children don't spread Covid, they just don't get sick as often as adults.
I am praying you make the best choice for us teachers.
Kids need to get back to school. We need to think about Their Mental health, they need the socializing and academics. Some kids have a rough home life and need school. If your scared don't send your kids, but let the one's who want to go, go back. Most schools are having them wear mask.
I spoke with my child's principal. He stated bluntly the "he did not believe in masks" and "would not make the kids wear them whenever he could get away with it". This is why my children will not be attending school in person.
I think you're underestimating the devastating impact a bunch of dead teachers/students/family members would have on education. 😒
Praying for you Governor Reeves. I am a teacher, and I know what a hard decision this is. Thank you for all your hard work.
So I'm gonna ask this again... Where is Carey Wright??? She's overdue! It's time for her to be front & center. This is her responsibility & duty.
Regardless of what changes you make someone will complain! I appreciate all you do and pray that God will lead you to do what is best for all of our students in Mississippi.
"There are exceptions to every rule, but most schools are trying hard to provide a safe environment." Who isn't?
I completely understand kids need to be in school, but just last week you were blaming the younger generation for gathering then passing it to older people like their grandparents... would this not be the same thing when kids return to school, we all know kids are not going to social distance
This is crazy. It's going to turn out just like the schools in GA and elsewhere the whole school SICK!!!! Also you say it's not bad on kids but who the heck do children live with??(parents and grandparents) Do what you want but my children are not going.
Goodness I'd hate to be Tate Reeves. From the content of some of the comments some of you people need for your kids to be in school away from YOU! The blatant disrespect daily from parents and grandparents is embarassing. From calling him names to plain old ignorance should make everyone wonder what type of humans you are! I'd HATE to be in a classroom with your kid if they half as disrespectful as you. All of you run for his job and then you may see that it can't be a walk in the park.
What a terrible burden to have. And there are no perfect answers. This is the cruelty of C-19. No matter what, children are going to suffer.
Comment on Facebook I mask up for Elee, ...
I wear masks to protect my neighbors from my germs. I also mask up for my girls (one of whom had this and recovered thank God) and I mask for my grandchildren.
My family and friends - I love them too much not to mask up
If you have no symptoms of covid 19 or some other contagious ailment then your mask is doing you more harm than it's doing me good!!!
I haven't been but was told today Casino's packed on weekends and people smoking and I heard that is the best way to spread the virus.
I mask up for myself (asthmatic) my step son (immune compromised) my step dad (CHF), my grandfather ( in cancer remission, missing spleen) & for my customers who may be fighting things I dont even know about ❤
If you would help us get Hydroxychloroquine (which might also help), then maybe we could end the discussion about whether we all needs masks. I wear masks, I make masks to give to others, but when I had the virus I was denied the drug that could have helped me! I am praying that eyes will be opened and our Governor will get us the life-saving drugs we need before more people die. It must be given with early symptoms!!
If you "Love thy neighbor " you'd wear a mask! " power , love and a sound mind" should kick in somewhere with changing the school schedule to January-December.
For myself, my husband and anyone I am around. Easy!
Because you mandated it, I'm forced to stay home and not go anywhere.
Masks are necessary and should be mandatory for the entire state - need to stop/slow the spread of this virus. All too many do not take this serious - shocked by the negative comments regarding wearing a mask to protect yourself and others. Think about hospital capacity and so many prefer to ignore the evidence. Most do recover but many will not and they will need to be hospitalized. Only selfish people would not think about the stress on our healthcare system and not want to protect others with compromised immune systems.
I mask up because of my immune system and for my family and friends. I wear a mask to try and protect others even when I'm not sick. It's the kindest thing to do. Think of others instead of thinking of yourself makes life better for everyone..
I do it for myself and for others..
I mask to apparently give others a false sense of security, considering I'm not sick and if I ever show signs, I'd stay home.
I wear one to protect myself because I have a chronic illness . And if someone doesn't wear one that's there choice. I stay my 6 feet distances and because they chose not to wear one I respect them and hopeful They will me too .
I'm not "masking up"......no proof mask prevent the spread of the virus. It should be each person's choice.... not mandated!!
If you would help us get Hydroxychloroquine then we could end the discussion about whether we all need masks. I wear a mask at work because I don't want to get fired. I am praying that Traitor Tot RINO will get us the life-saving drugs we need before more people die. It must be given with early symptoms!!
I mask up because you signed an arbitrary order requiring it under threat of force and slamming the economy back to a halt so it can continue to make the poorest state even poorer.
I don't mask up. I'm not sick.
The gov, the government makes me. Please stop. New "I can't breath" movement.
Gee! If only there was something more you could do to protect all of us.
What's the mask gonna do when you touch everything ! What's the plastic glass stuff in front of cashiers is they touch everything you bring home ? None of this makes since !
Those arent doing any good and you know it.
You need to run your order through the legislative process because you're order isn't lawful. You can't continue executive orders or mandates they expire sir. You must use the legislature. Also a mandate or executive order cannot carry penalties only legislatively passed laws can. Not disagreeing or agreeing with the masks simply stating you like other governors are over stepping your authority.
You could send your kids to public school to support your public school teachers.
You mean you mask up in the social media and public eye when you feel like it. You've been spotted multiple times now during this pandemic not wearing one. 🔨 👨‍⚖️
Comment on Facebook ‪Application ...
Wow u want to help counties and u have people losing homes not able to feed their children elderly not able tp pay bills and people like u are only focused on getting more money for the people that are also like ypu!!!
Now the mandates make sense / reimbursement for revenue "lost" / follow the money 💰
Guess where the money for this program comes from? 🤔. Yup. You as taxpayers. Remember government doesn't have its own money. It just takes credit for spending yours. 😡
More debt more debt. One day the Gov will come calling and seizing assets. It will be the end of freedom and capitalism in America.
It doesn't matter what he said or does. He's condemned regardless. Those that wanted things open are now complaining, those that wanted things to stay closed are still complaining. The governor is doing his best. General public use your common sense
What happened to snap benefits for senior citizens you know we are struggling just like the rest of mississippi or do you have other plans for us
If people haven't realized by now that Harvard studies have literally made MS last or first in every study they've done to make our state look terrible, then maybe MS being the most gullible state according to a Harvard Study!!! 🤣... Why look into the tens of thousands of senior citizens murdered at the hands of Andrew Cuomo, when you can just say "MS is the epicenter of the disease" The study also determined that MS residents were #50 in knowing what an epicenter is, #1 in taking the blame for anything negative in America, #50 for having anything positive said about it...
If you really want to lift the burden then take all the restrictions off Mississippi folks and business and put the money back where you stole it from
The people get nothing,but the state,and citys,politicians,governor, mayors,officials get millions..sound familar folks..
This is just away the county officials to get more money for them selves Adams county officials get enough. Take that money and help the people that really need it
Send that relief to the coroners & use it for hiring more so they can get back to work on weekends and after hours like they used to, especially with the high homicides rates right now, instead of the fear-mongering about freezers being brought in.
Did you read the article today about MS having the highest number for COVID cases? Will u do anything now or will u let all these people continue to die? MS is once the HIGHEST in something....aren't we lucky. MS is a joke and so are you. You don't have a clue what to do, or maybe u just don't care. Dr Dobbs isn't much better. He doesn't have answers for anything. You both need to figure out a plan and take charge. Don't worry about what the other states are doing....take care of this one.
I went into a dollar general yesterday and the clerk didn't have a mask on🤷🏼‍♀️
Leave the schools alone don't delay our kids need school this week
Nothing the government can do people. It's either gonna kill you or not. I'm not willing to quit living or living scared to death for however long I have left.
So some people say he closed too early, some say too late! Some say it's time to open back up, some say not yet! Some say open the schools up and some say keep them closed! He can't please everyone, all he can do is what he thinks is right, just like anyone else in his position would be doing!!! We can all support him with our prayer that God will give him wisdom in dealing with this uncharted territory!!!
Just in from Harvard University... MS is now the #1 Epic Center for Covid. Thank you Governor Reeves for not closing soon enough and opening too soon. Children are at risk but you say open schools now. Well if you can rest peacefully at night I commend you.
Mortitorium on mortgages for 90 days. Car notes. If truly out of work because of virus not just like sitting at home. get the banks to help.
Opening schools are scary . Teachers are going to get it, kids are going to get it . No easy answer. The biggest thing is that people can live off the unemployment rate anymore. What a mess
I like trump and will continue to support him but this reeves guy is just a yes man a Trump puppet! Has no courage to stand on his own two feet!
I got an idea!! 😁😁😂😂...The seeds that people are getting in the mail form China....plant them They may be money tree seeds...that way we won't half to pay China back all the money we owe them... and probably keep borrowing from them...Now waiting on my seeds !!! 😮😮😁😁😂😂
An update on schools would really be amazing, about now.
This post has some of the most morbid filled comments in it that I've ever read. I had to stop reading. I already lost all of my hair. I can't give my good sense away too.
Can you please update this banner to say, "Coronavirus Essential Worker Tax Payer Provided Relief Program"
What exactly is shut down??
Load more
I spent the last three days reading 598 pages of school reopening plans. Every letter of them. I've been studying the plans and health data down to the minuscule detail—and praying a lot. Tomorrow, we will have an announcement regarding the return to school for Mississippi kids.
I mask up for my 3 awesome grandparents and so that we might play football here again soon. #MaskUpMS https://twitter.com/tatereeves/status/1290330375760359426
Twitter feed video.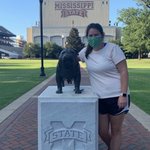 I wear a mask so that we can keep Mississippians healthy and get our economy back on track.

Why do you mask up?
@ErinRNapier
@paulgalloshow
@steveazar
@robertstjohn
#PastorPick of @NJCMS
@todd_tilghman
@ChamberlinCourt

#MaskUpMS https://twitter.com/firstladyofms/status/1290336131427577858
Twitter feed video.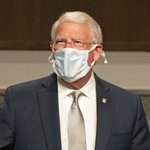 Load More...