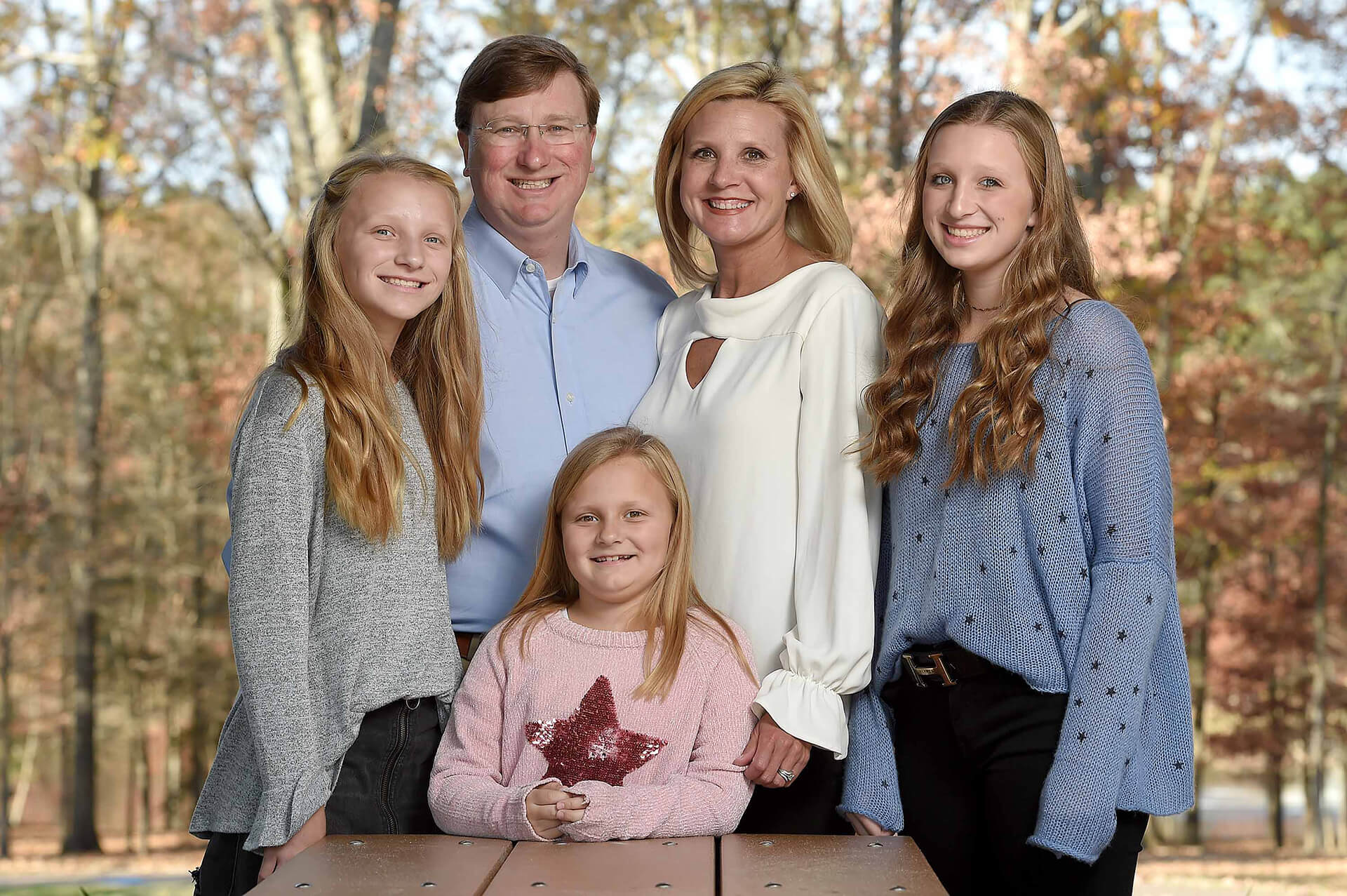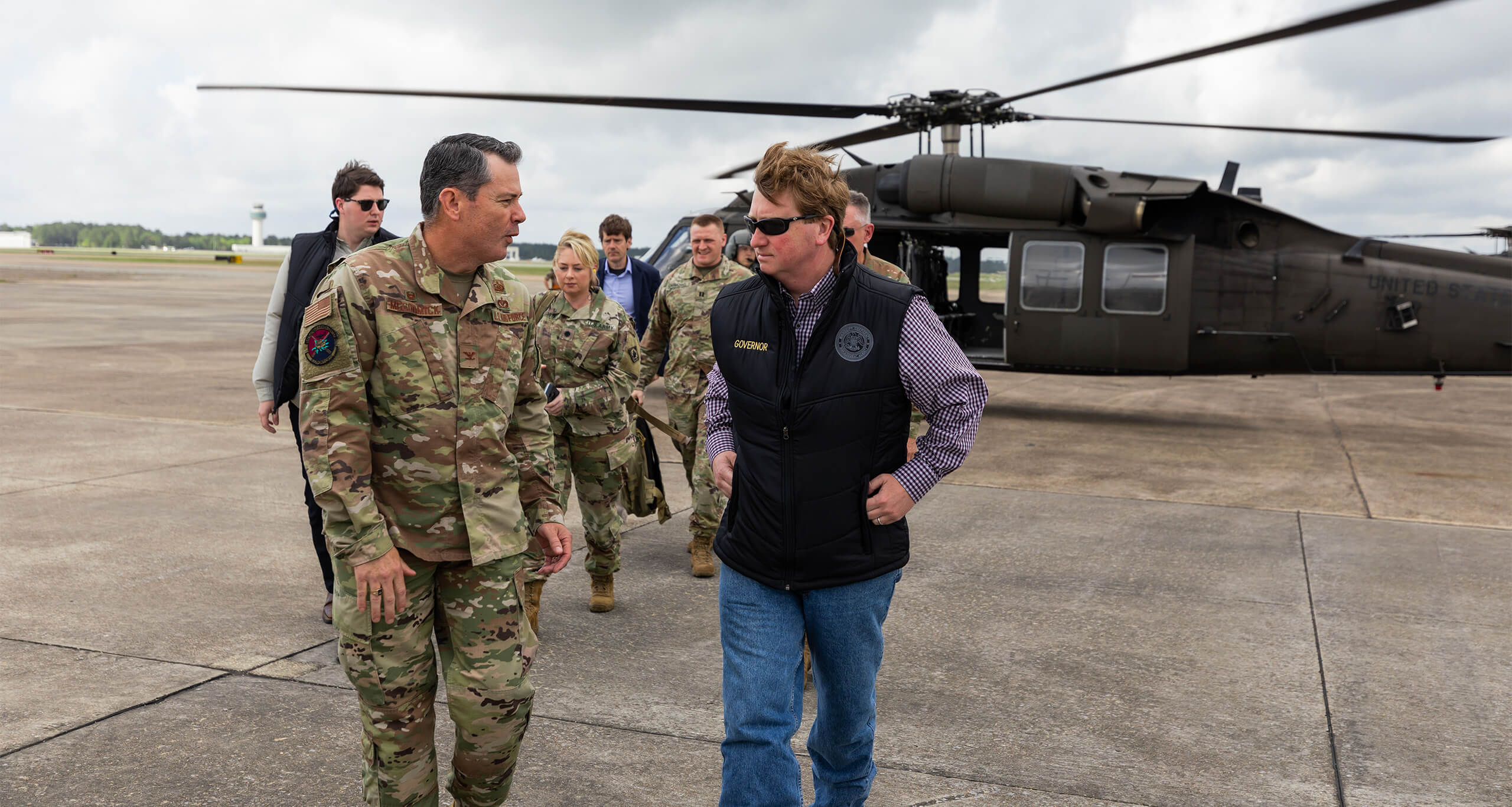 Slide
About Governor Tate Reeves
About Governor Tate Reeves
As the 65th Governor of Mississippi, Tate Reeves continues to build on his strong record as a conservative leader who fights to guard taxpayers' dollars, improve educational opportunity, and grow new careers so that our state's best and brightest can raise their families and thrive here at home.
Slide
While Mississippi has been hit hard with one historic natural disaster after another, our state's response team has quickly jumped into action every time to save lives and livelihoods across our state.
It was my greatest honor to be sworn in as Mississippi's 65th Governor on January 14, 2020.
Standing before all of Mississippi, I promised that this administration would be an administration for all Mississippi. That I would defend the loving culture that underpins our quality of life and work to grow an economy that lifts all of our families. I am determined to honor that promise.
I am asking today for you to join me in that mission. We must care about each other enough to overcome our differences. We must be faithful to each other enough to outlast our shortcomings. And we must be committed to each other enough to raise our expectations.
When I took that first oath of office as State Treasurer in 2003, I did not know how long my service would last. All I knew is that you, the people of Mississippi, had demonstrated a faith in me that I might never be able to meet.
I have never underestimated your trust. I have never forgotten the oath to pursue service with the help of our God. And I will wake up every day working to bring us together to make our state be all it can be. Work that will be done by all of Mississippi.
News From Governor Reeves
JACKSON, Miss. – Following a meeting with Independent Women's Voice (IWV) to discuss model legislation developed to reinforce the definition of sex-based words used in Mississippi law and to help protect women-only spaces from legal attack, Governor Tate Reeves announced his commitment to stand with Mississippi women. He made the announcement alongside Riley Gaines and Paula Scanlan who have gained national recognition and acclaim for their efforts to protect women's sports and rights.
First Lady of Mississippi, Elee Williams Reeves, grew up in Tylertown where her parents emphasized the importance of education and giving back to the community.
After graduating from McComb High School, she pursued her degree at Millsaps College in Jackson, graduating with honors. Elee also holds a Master's degree in Business Administration from Millsaps College.